Mastercard® Debit Card
Apply for a No Annual Fee Mastercard® debit Card with any River Bank checking account. With Mastercard® your debit card will be accepted worldwide and provide you control, convenience and protection that checks or cash cannot offer.
There are multiple benefits to debit cards including:
More universally accepted than checks
Direct access to your account
Ability to withdraw funds from ATM's
Safer than carrying cash
Make purchases in-store or online anytime, anywhere
Capability to view up-to-date record of transactions when enrolled in online banking
Built in fraud protection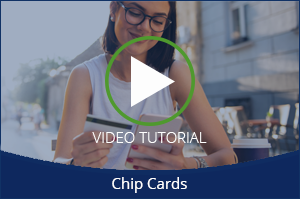 Updated Debit Card Management
Now available is an all-new card management experience that offers more control of your debit card than ever before, right from our Mobile Banking app.
Greater Card Protection
Our card controls offer more protection than ever, allowing you to lock and unlock your debit card and limit transactions by location, merchant, and transaction type. You can report your lost or stolen card from the app and set up alerts to stay informed about how your debit card is used.
Enhanced Insights
Our handy list of subscriptions and the merchants that have your debit card on file gives you a clear picture of where your money is going. Easy to read graphs make understanding your spending habits simple, and details such as merchant names, logos, and contact information give you greater insight into your card transactions.
Ultimate Convenience
Easily set travel plans to ensure your debit card is not declined, and even access your new card before receiving it in the mail. Plus, self-service options give you 24/7 assistance without calling a service number.
Get Started
If you are new to Mobile Banking, simply search for River Bank in your app store to download our Mobile Banking app today!
Once the update is in place, please expect a momentary delay when accessing our Mobile Banking app to allow for the updates to take effect on your mobile device. Once loaded, simply tap "My Cards" to access all the exciting new features.